Commercial Leasing In Delhi
Prithvi Estates is one of the oldest commercial leasing companies in Delhi. With Corporate Leasing being our forte since the inception of the firm in 1995, we have a vast experience, which is needed in this organized sector. We offer Plug and Play office spaces on lease, Corporate Office Spaces for Rent, Industrial and Warehousing solutions- with thorough assistance in the search and acquisition of spaces as per the client's requirements.
As a commercial leasing agency, we provide end-to-end solutions to companies looking to relocate their offices from selecting the ideal location, evaluating multiple spaces, providing fit-outs to closing in on the documentation and handing over of possession.
Right from the planning stage, we help our clients identify the exact area and space requirement by understanding the company structure, number of seats and other specifications based on the nature of work and type of office. Post this, we offer a vide range of office spaces to choose from which may be furnished or bareshell, along with detailed cost break-ups and comparisons covering in-depth analysis along with the other lease terms such as tenures, lock-in periods, security deposits, escalation etc.
We assure our clients of getting them the best lease terms prevailing in the particular areas.
If you are looking for an office space in Delhi, office space for rent in South Delhi, our team of experts can guide you all the way through. Some of our areas of specialization for commercial leasing/commercial renting are:
– Jasola District Centre South Delhi
– Mohan Estate South Delhi
– Okhla South Delhi
– Okhla Estate South Delhi
– Saket District Centre South Delhi
– Connaught Place Central Delhi (CBD)
Commercial Office Spaces in Delhi: DLF Towers Jasola, M6 Uppals Jasola, Salcon Aurum Jasola, Baani Corporate One Jasola, ABW Elegance Tower Jasola, Omaxe Square Jasola, Copia Jasola, TDI Centre Jasola, DLF Prime owers Okhla 1, DLF South Court Saket, DLF Courtyard Saket, ABW
Rectangle One Saket, DLF Place Saket, Salcon Rasvilas Saket, TDI Southern Park Saket, Square One Saket.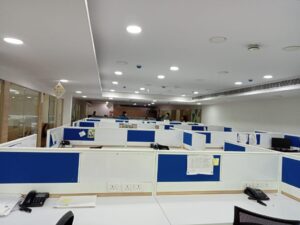 Jasola District Centre in South Delhi has been the area of interest for all moving corporates wishing to have their office spaces near the metro line. With good connectivity to Faridabad, Gurgaon and other commercial hubs around Delhi, Jasola has been getting tremendous response in terms of leasing. Okhla Estate (Okhla 3) is preferred by companies wishing to take up independent buildings or entire floors with bigger areas, as they get some exclusivity. Although Saket District Centre and Jasola District Centre have better corporate feel and appeal due to the presence of some Grade-A buildings from developers like DLF, Salcon, Uppals, Omaxe etc. These places have been a hub for Real estate investment companies in delhi, Real estate agents in delhi, Commercial real estate agencies in delhi, Realtors in delhi Commercial leasing companies in delhi, Commercial renting agencies in Delhi, Corporate, leasing agencies in delhi.